I don't know when exactly I start to like hiking. I think it starts when I met my new friends. It was when I tripped to "Pedalaman Suku Baduy". After getting back from Baduy our communication getting closer as a family. We even had a trip together again,although not all of them couldn't participate. But after that we shared some photos of our trip.
One of tour leaders "Jamie" invited me to go to Mount Papandayan in West Java. All equipment is prepared quickly, start from mattress, sleeping bag, stick, buff etc.
And finally, on 31 of July 2015 in the night we start from Kampung Rambutan station at 10.00 P.M and arrived at 03.30 A.M in Garut, West Java.
Hiking to mount Papandayan
In the morning at 07.00 A.M we start hiking to Pondok Saladah Basecamp. Jamie told me about the tracks that we have to pass has an easily way but I didn't feel that way because the fact is that place we have to past almost rocky road and besides one that makes me angry is when were hiking to Pondok Saladah Basecamp, many motorcycle are also passing, so we must stopped and waited until the motorcycle past, because at that time, the road could only be passed by one person. But the tracks also dry and dusty. But during hiking I enjoyed the view and every step that I took. All my friends always said slowly but sure and I believe it, finally we arrived in Pondok Saladah Basecamp at 10.00 A.M.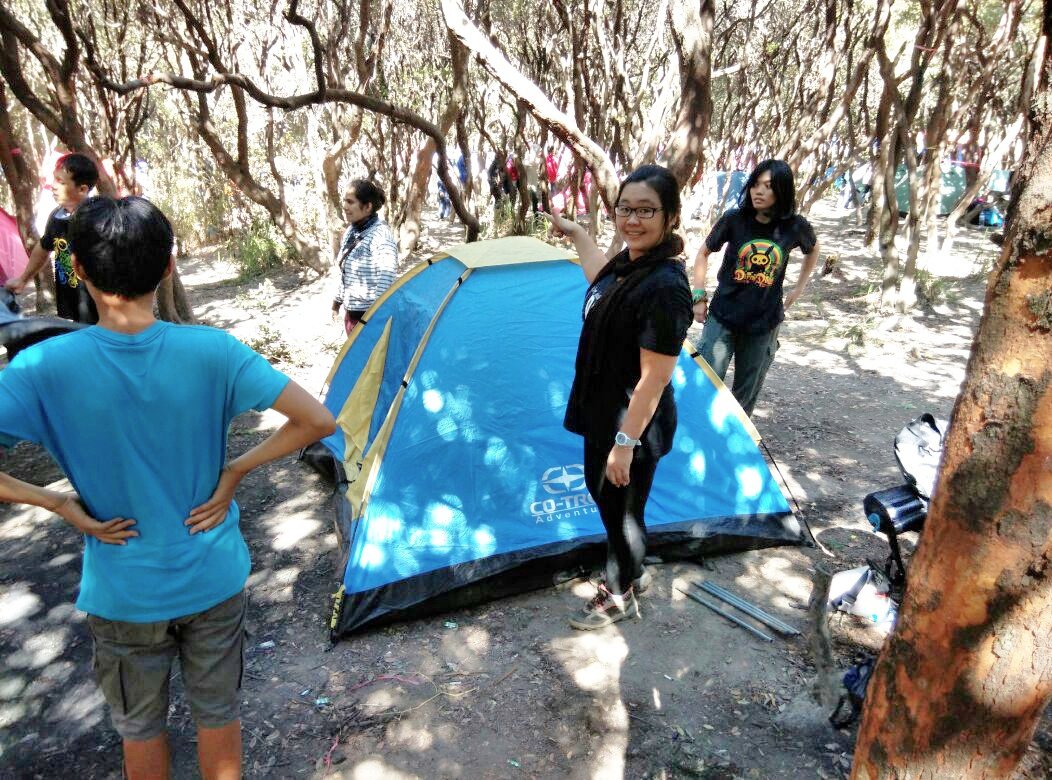 During the hike, I love to enjoy the view because Mount Papandayan has a beautiful blue skies. I don't know maybe other people didn't think the way I feel but at the time I feel the color of the blue skies looks like different for me. For me blue is a symbol of sincerity, friend, strength and peace. What do you think about blue ?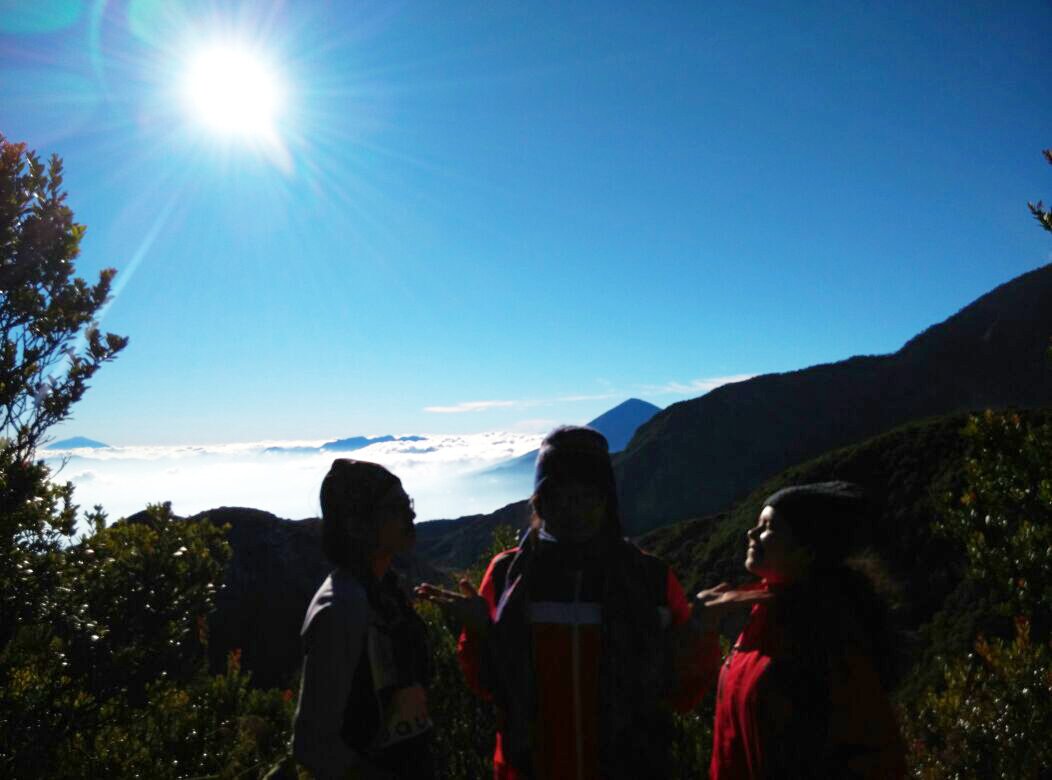 After we rest a few minutes, we start to hike to the top of Mount Papandayan at 04.30 P.M, one of my new friends, Rifa, told us the tracks is like leisurely strolling and I was very happy 🙂 but in reality, the tracks is fairly high and steep. The temperature was getting cold and I had no concentration during the climb, I even almost gave up and wanted to go back to the tent. Besides that, Jamie, Ridwan, Yovita and all my friends gave me a lot of supports to hike until the top. I didn't want to make them dissapointed, so I try and try, finally I arrived in top.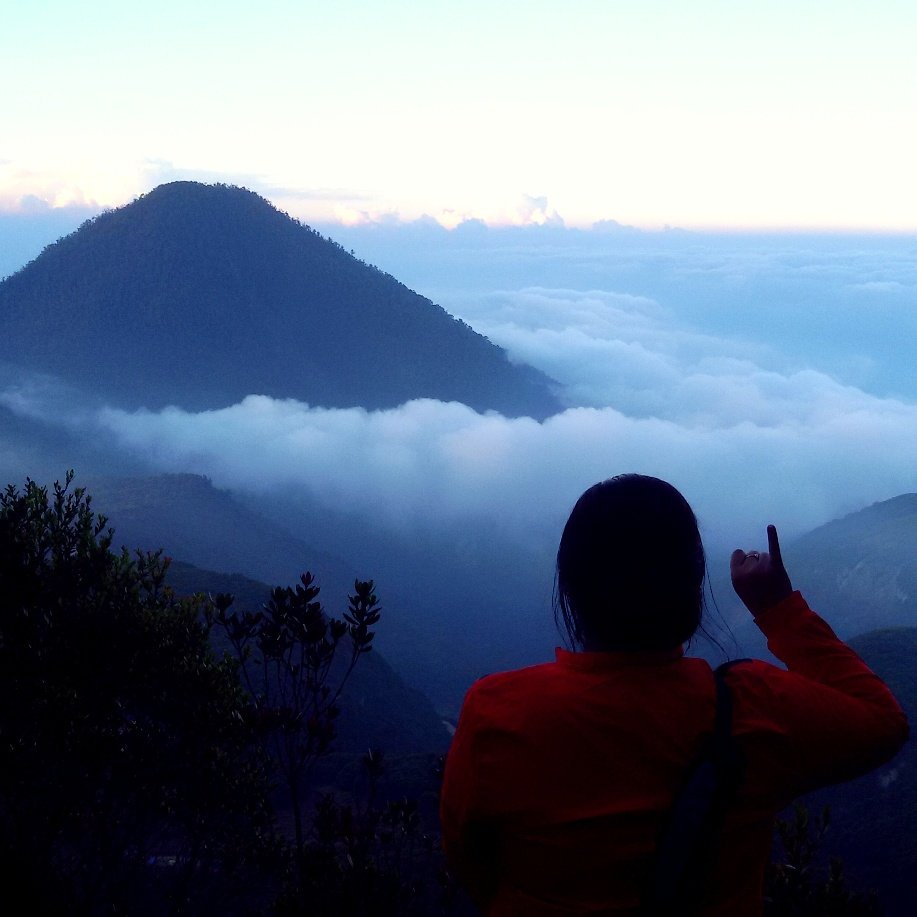 Tegal Alun, queen of mount Papandayan
The last place in the top of the mount is Tegal Alun. And I saw a lot of Edelweis flower. For me Edelweis flower is a symbol of immortality, sincerity and struggle. Called immortality because Edelweis continues to be durable and grows on the top of the mountain without being cared by anyone. Sincerity means Edelweiss grow inspecific areas and extremes, so Edelweiss is receiving state without demanding the conditions. This flower also means as a symbol of struggle, because the flowers grow in barren place, cold, and have to struggled to grow up, I think it can be like us, we have to struggle to get on the top of the mountain.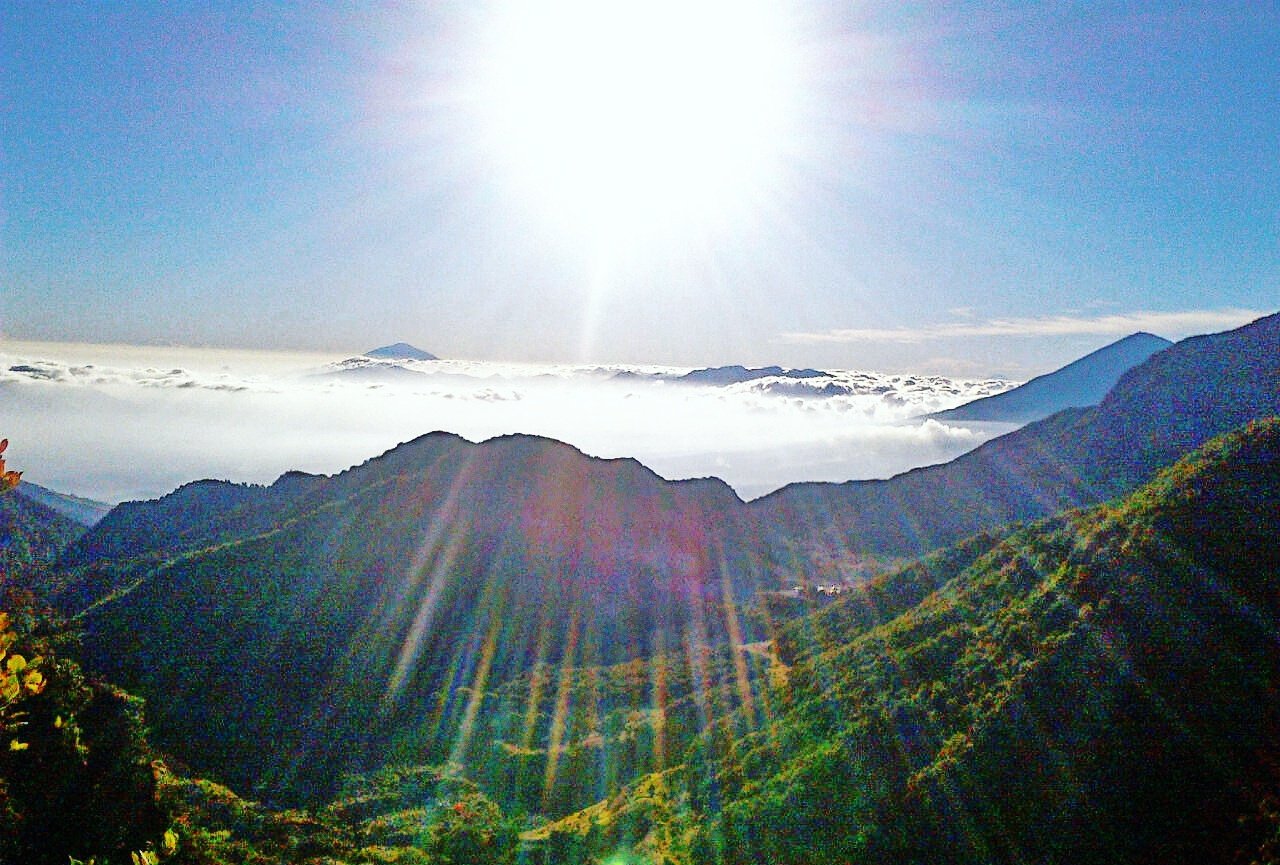 Finally, after take a lot of photo, we got ready to claim down and back to the tent. The temperature is very cold and it was getting dark. At 09.00 P.M we already arrived in basecamp and rest a few minute while prepared dinner. After that, we all slept and rest.
The morning sun comes back, and we prepared to claim down. At 10.00 A.M we passed forests died and some picture before leaving Mount Papandayan. I was amazed by the beauty of the died forest because no plants live there and all the trees are dead, but the adventure has just lived. Suddenly, we already arrived in bottom and prepare to go to Garut station with all my friends
In short, I got a lot of lessons during the climb. Climbing a mountain is not only enjoy the scenery, or take a lot of photo but alsolearn appreciate life, time, the meaning of the friendship and the deepest is that we should be able to be more grateful, enjoy, andmarvel with all His greatness.