Maybe this is one of crazies things I did, because after getting back from Mount Papandayan, Jamie and Rifa ask me, if I want to join for the next trip to go to MT Prau, Central Java? And I said : "when?", "On 14 until 16 of August," he told. At that time, I was confused, because I only have two weeks to rest and prepared my physic. And I bet, my mother would not give me permition. And I was right!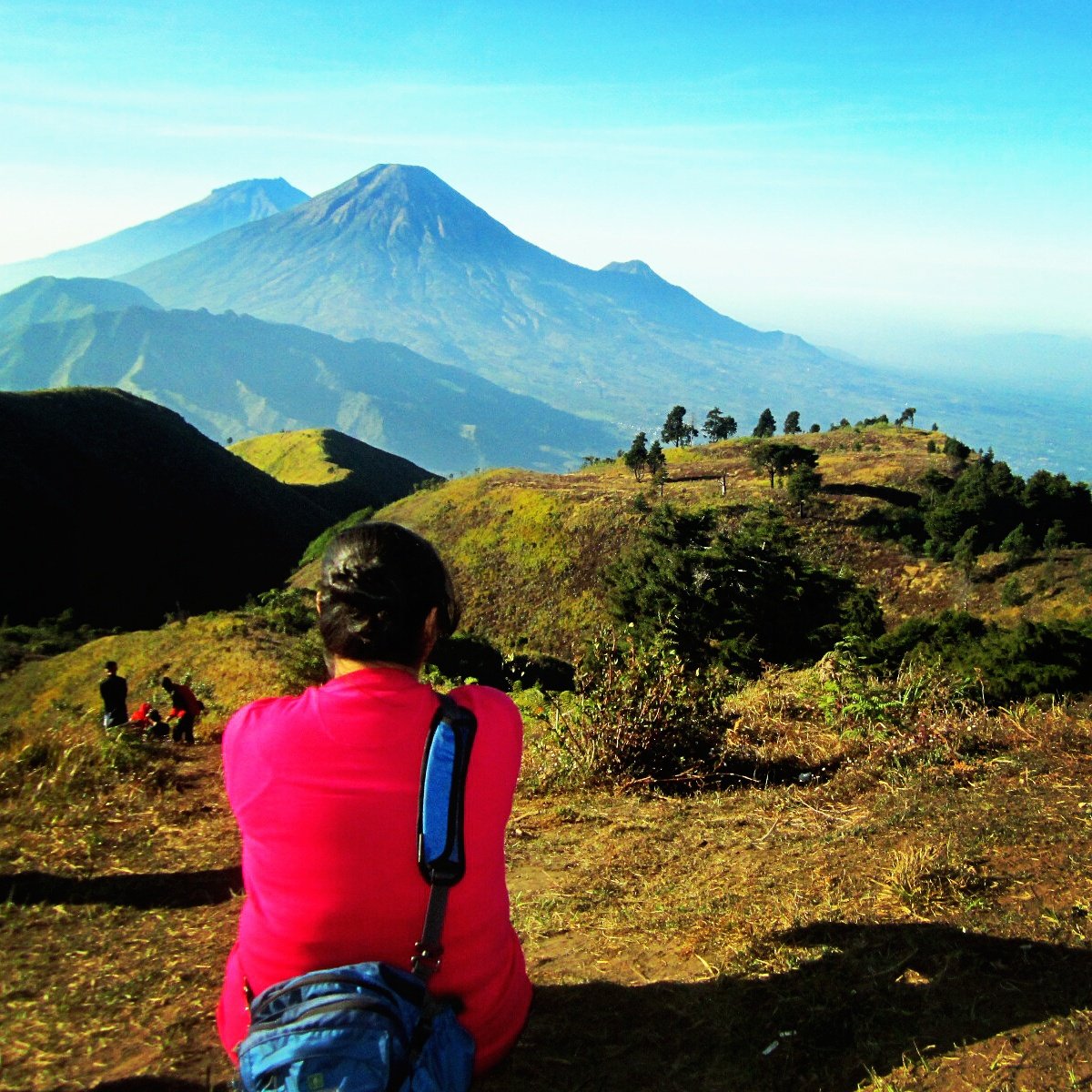 Day by day, I still confused, will I  go or no. Because, three days before we go, my mother still won't permit me. And finally, exactly at 10.30 P.M She say yes. Hore!! I said in my heart :). At the same night, I gave that information to Jamie if I could join with them and would prepared to go tomorrow. And than, the day was coming. At 10.00 P.M we start from UKI station to Wonosobo and left Jakarta used ELF.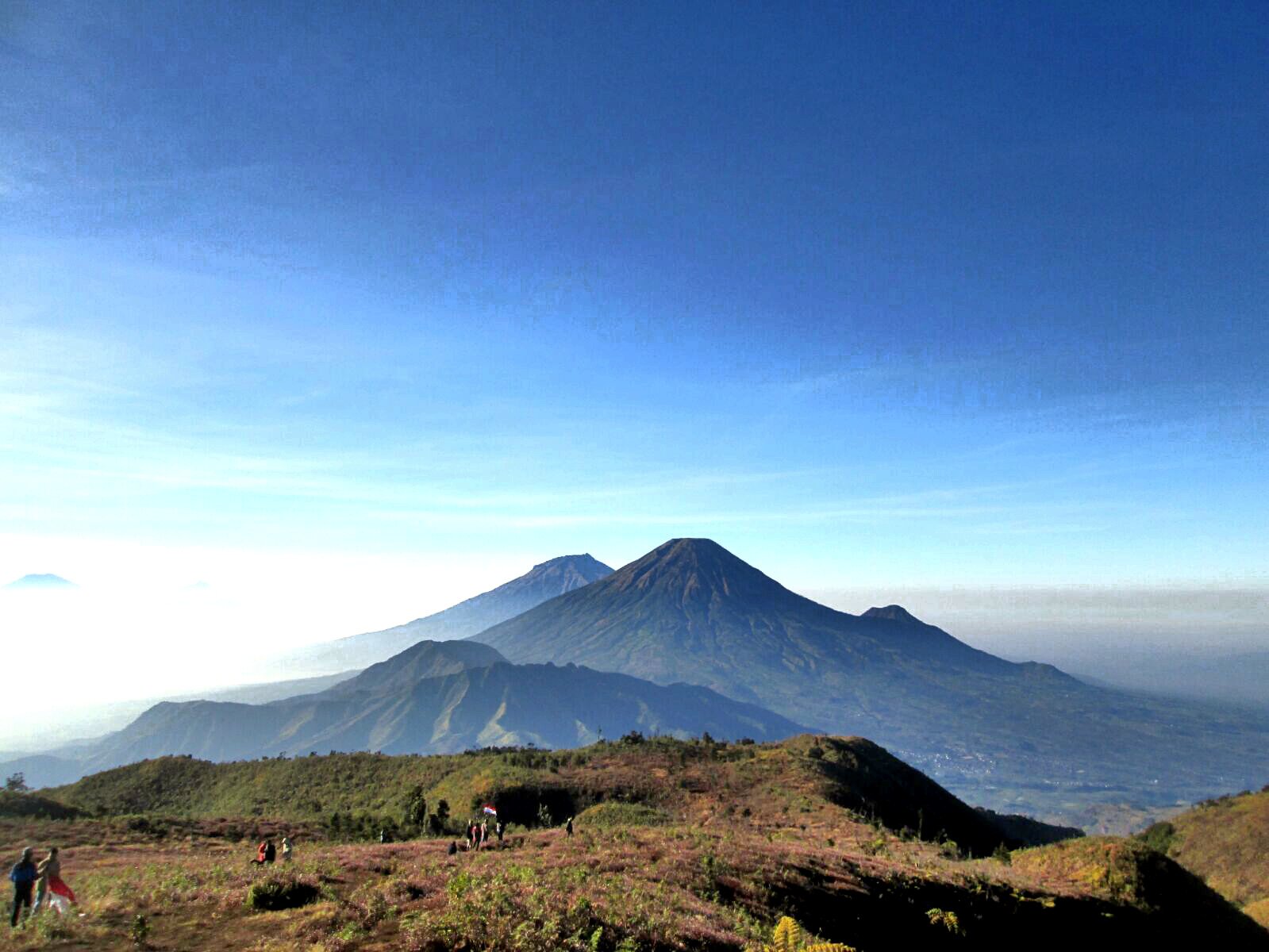 At arround 04.30 P.M we arrived at Mount Prau Basecamp by Patak Banteng lane and I was ready to climb with all my friends. In Prau, there are three pos we needed to pass. Starting from the bottom until first and second poss, we will meet some small stalls and we can rest for a while. When I already arrived at third poss, it was getting dark, the temperature was getting cold and I was very tired. Guess what ?!! The third poss wasn't the top and I had an hour again to be at the top. I can't say anything with the treck, absolutely starting from first pos until the top we have not bonus!! And I said in my heart, what a crazy treck?!! And again, Jamie and all my friends always said slowly but sure. I don't know why, I always believe this sentence!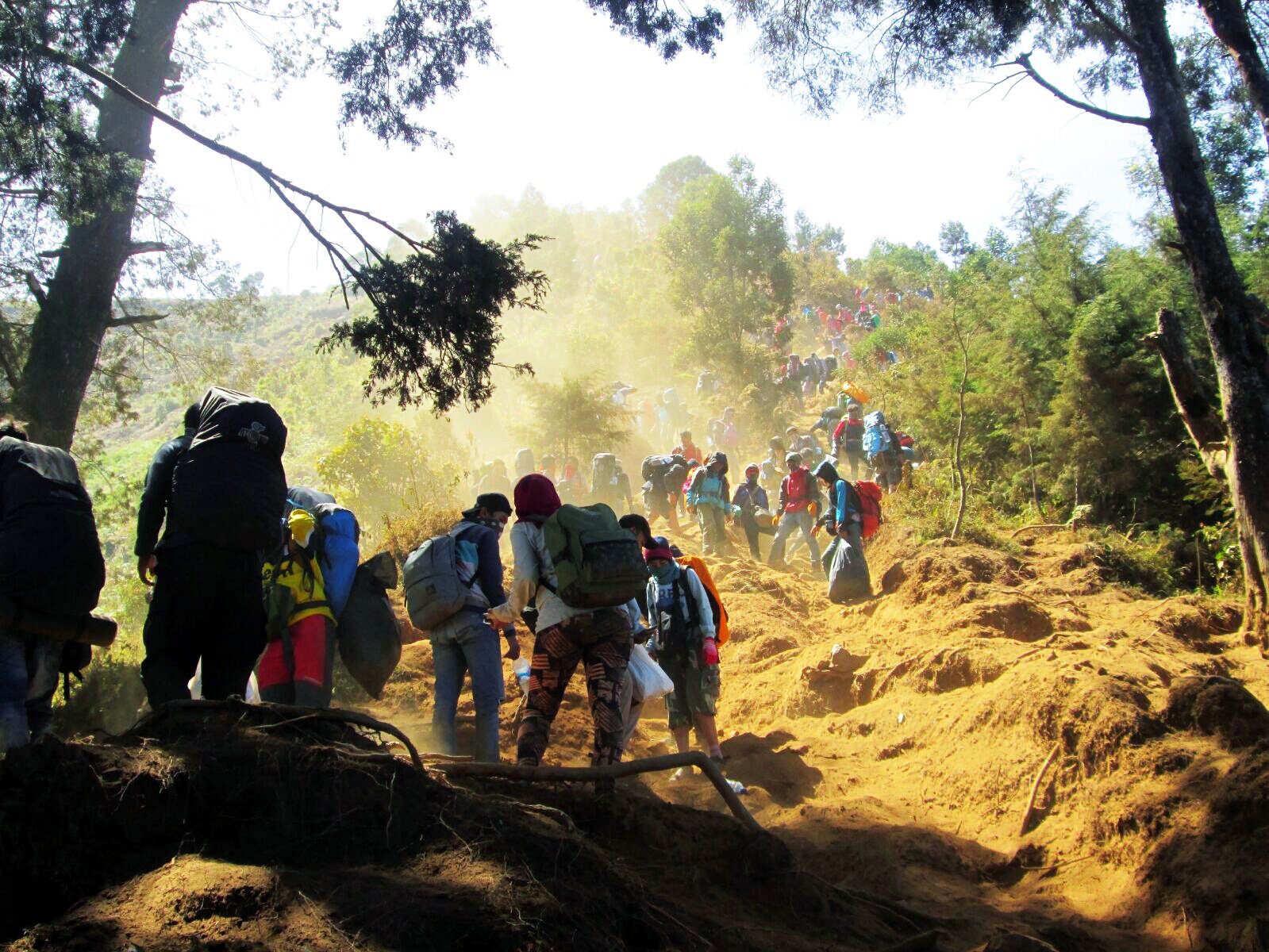 Finally, after passed the crazy treck, I already arrived in Sunrise Basecamp and in there we built four tents. At the time, I can't say anything and in my mind, I just want to rest in the tent, I'm forgot to have dinner etc. At 10.00 P.M, Jamie called as to have dinner. Because of strong wind outside, so we had a dinner in each tent and after that we all slept and rest.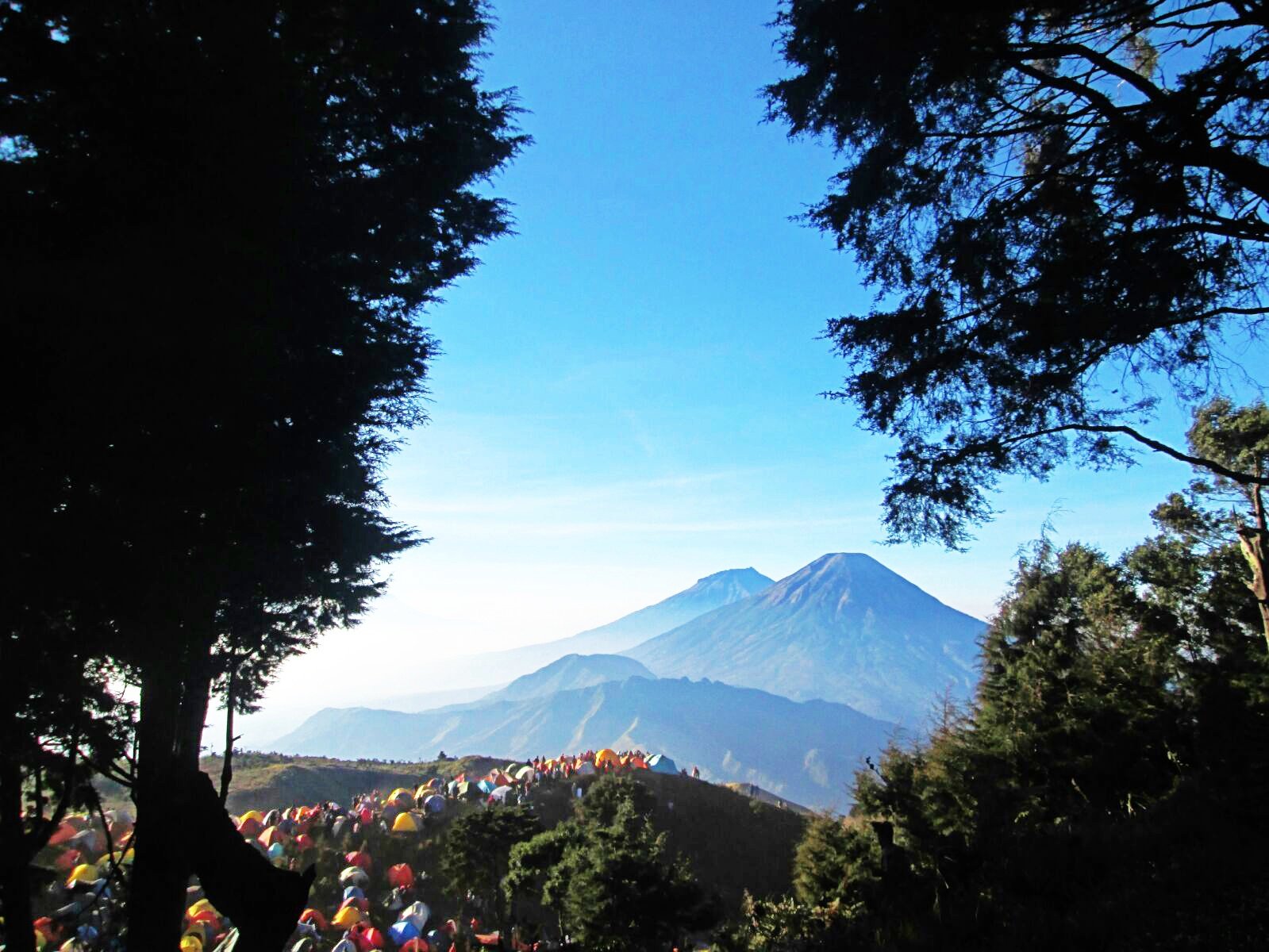 At 04.30 A.M, we got ready to see the beautiful of Sunrise. At the time, Rifa, Chebol, Toro, Adi and Feri still slept even though I called them to wake up.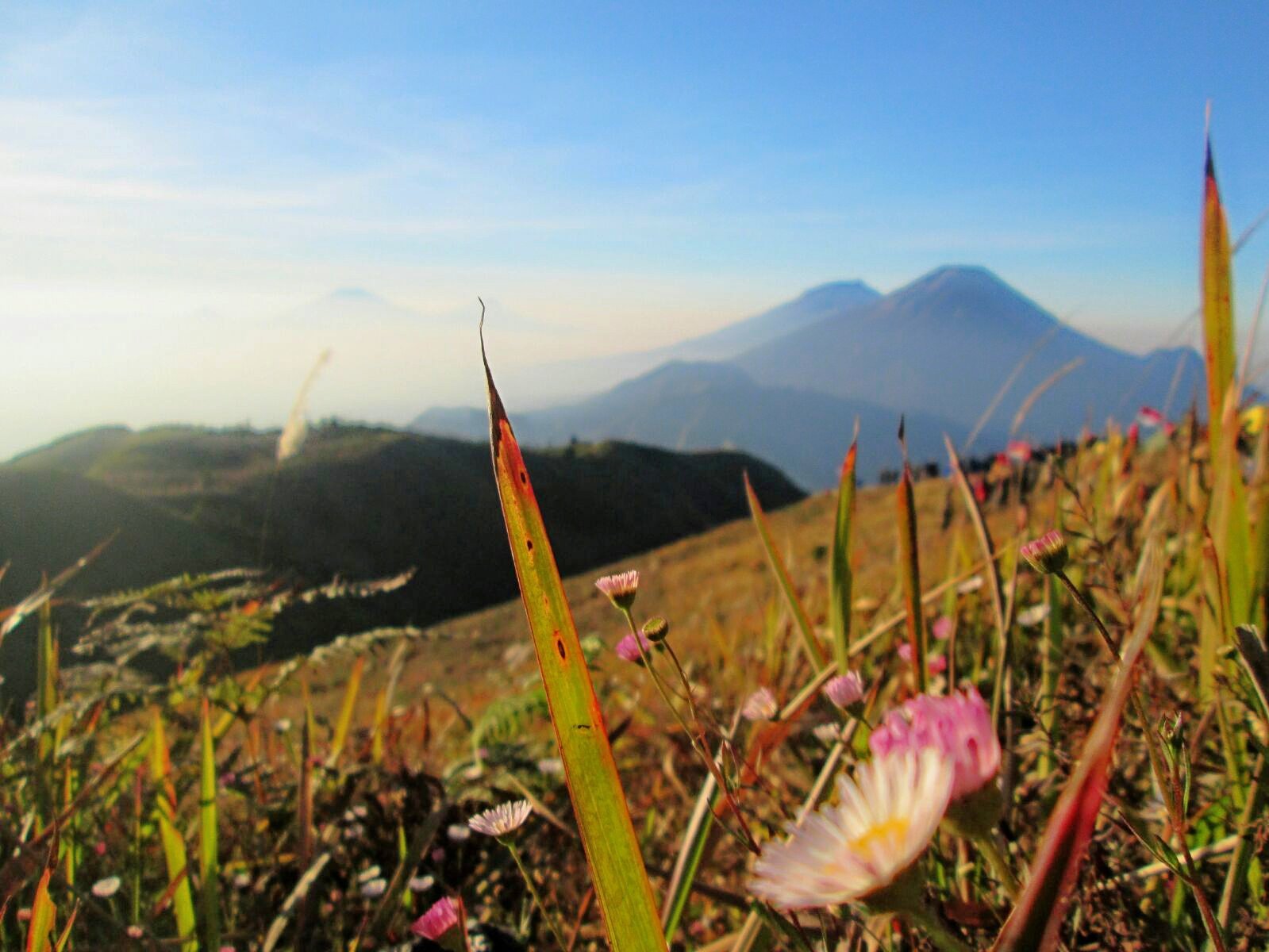 So, just me and some of my other friends who walked to go to the place where the sunrise up. Yeahh, finally, the time was coming, the sunrise come up. For me this was very amazing and will be one of my unforgetable moment. Especially, when sunrise came up there were a view of Mount Sumbing and Sindoro as a that complited the beautifulness of sunrise. We didn't forget to take some photos used a flag, because tomorrow is the independence day on 17 of August 2015.
After take a lot of photos, we had some breakfast and prepared to climb down. We climbed down by the crazy treck again. Maybe,it was the dry season, because we faced a lot of dust, smooth and a lot of stone. Along the way, I fell twice and it was very sick! As the time goes by, we already arrived in basecamp MT Prau and prepared, take a bath and had lunch before we went to Jakarta.
After climbing, I get some lesson. We need to disenchant ourselves that we don't live for our own self, make us realize to be more appreciate the greatness of the Almighty who has created the beauty of the universe. It also educates us to be an independent figure who can live though far from a modern civilization. The most important meaning that we can get from climbing is to make us as become someone who can socialize well without distinguishing a tribe, culture, and religion of people. It teach us based on an attitude of helping and creating a good relationship between us as a Human Beings to the Universe.